THE EMBASSY OF THE FREE MIND
The Embassy of the Free Mind in the House with the Heads is a platform for free and contrarian thought. The Embassy offers room for exhibitions, tours, presentations, debates and conferences. The Ritman Library, with its wealth of knowledge and its unique collection, will be the vibrant heart of the Embassy of the Free Mind. The collection of some 25,000 books tells the story of the Western spiritual and philosophical tradition and is, like the House of the Heads itself, inseparably connected to Amsterdam and its history of free and open thinking. freedom of speech and freedom of the press. As in the Golden Age, the House with the Heads will welcome the free spirits and independent thinkers of yesterday, today and tomorrow, from the Netherlands and abroad and be a home to artists and scientists, entrepreneurs and anyone seeking and offering inspiration and power of thought.
Powered by The Worldheart Foundation
DISCOVER – ENCOUNTER – ENTERPRISE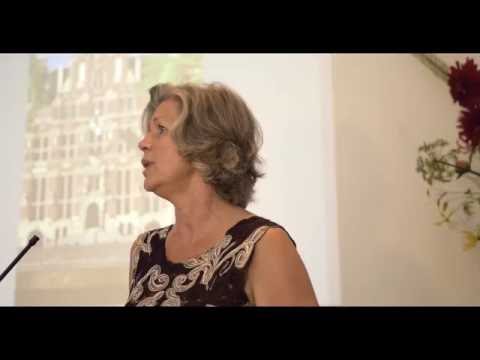 The Worldheart Foundation is a non-profit organization, and we invite you to help build the 'Embassy of the Free Mind'. There are several ways of getting involved, by becoming a volunteer, but also by making a donation.
SUPPORT THE EMBASSY OF THE FREE MIND
FRIEND
€ 50 (single membership)
€ 75 (double membership)
Invitation to a special event twice a year
Monthly exclusive newsletter
PIONEER
€ 500 or more – double membership
Exclusive tour of the House twice a year
Special mention in the annual report
Same privileges as Friends
PATRON
€ 1.000 or more – double membership
Previews for exhibitions
Annual Patrons' Dinner
Honorable mention in the Book of the Free Minds
Same privileges as Pioneers
Fill in this form to support the Embassy of the Free Mind.
The Worldheart Foundation has been designated as a Charity (cultural ANBI). Occasional or periodical gifts to organizations that have been granted the ANBI status are tax deductible.
WWW.THEWORLDHEARTFOUNDATION.COM
Bank account:
Stichting het Wereldhart
IBAN NL51TRIO0390917850 BIC TRIONL2U
Chamber of Commerce 62973223
AMERICAN FRIENDS OF THE RITMAN LIBRARY
U.S.-based donors can support our activities in a tax-efficient way through a contribution to the American Friends of The Ritman Library Fund at the King Baudouin Foundation United States (KBFUS). Because KBFUS is a public charity, within the meaning of Sections 501(c)3 and 509(a)(1) of the IRC, donors may claim the maximum tax benefits allowed by U.S. tax law for their contributions. If you wish to support us, here is how to proceed:
– Gifts by check: Write your check to KBFUS, write "Ritman Library" in the memo section of the check and send it to:
KBFUS, 10 Rockefeller Plaza, 16th Floor, New York, NY 10020.
– Gifts by credit card: Go to www.kbfus.org, click on the 'Donate Now' button and select "Ritman Library" under 'Giving Option 1: Nonprofit Partners Overseas'.
– Gifts by wire transfer or to contribute other types of property:
Contact KBFUS at: email info@kbfus.org, phone (212) 713 7660.