Blog
Library Visits – Artists & Jacob Böhme
October 27, 2016
In the beginning of 2016, artists Doreen Wittenbols, Heleen Wiemer, Roosmarijn Schoonewelle and curator Marjoca de Greef, visited The Ritman Library various times to study the German mystic Jacob Böhme (1575-1624). They studied Böhme's 'True Principles of All Things' and the William Law edition of the works of Jacob Böhme, containing perhaps the first mystical pop-up illustrations in print, based on the artwork of Böhme scholar Dionysius Andreas Freher (1649-1728).
In this video they explain their motivation to study Böhme, how physical books add something compared to a digital image, and the art of studying and drawing artwork.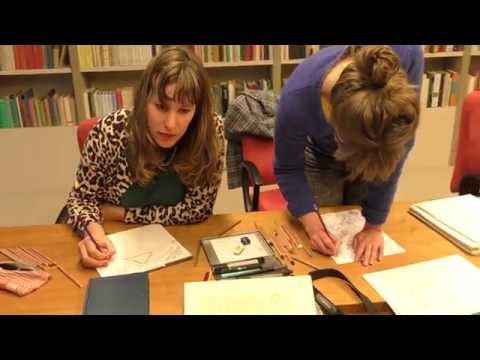 You can learn all about the illustrations based on Freher in our blogpost, including an extensive Infinite Fire series webinar by dhr. prof. dr. Wouter J. Hanegraaff.
And did you know that in our web shop we have notebooks with Böhme's 'True Principle of All Things' on the cover?
Have a look at Suns and Stars to see whom the artists are working with.
2 Responses to Library Visits – Artists & Jacob Böhme