Van Corpus Hermeticum tot hersenwetenschap en moderne spiritualiteit
PROGRAMMA
12:30 – 12:45 Binnenkomst en inleiding
12:45 – 13:30 Russell Shorto over het zeventiende-eeuwse Amsterdam (Engelstalig)
13:30 – 14:00 Esther Ritman over de beeldtaal van tegendraadse zeventiende-eeuwse denkers
14:00 – 14:30 Peter Forshaw over het hermetische wereldbeeld (Engelstalig)
14:30 – 15:00 Pauze
15:00 – 15:30 Hans van den Hooff over de psychiater Jung en de twee hersenhelften
15:30 – 16:00 Henk Woldring over het pansofische denken van Comenius
16:00 – 16:30 Miriam van Reijen over de herwaardering van de geest volgens Spinoza
16:30 – 17:00 Arie Bos over de neurowetenschap, het bewustzijn en de vrije geest
Tussen 10.00 en 12.30 uur en 17.00 en 18.30 uur is een gratis bezoek mogelijk aan de tentoonstelling 'Goddelijke Wijsheid – Goddelijke Natuur. De Boodschap van de Rozenkruisersmanifesten in de beeldtaal van de 17e eeuw' in de BPH te Bloemstraat 15, vlak tegenover de Westerkerk.
DATUM: Zaterdagmiddag 7 november 2015, 12.30 – 17.00 uur
LOCATIE: Westerkerk, Amsterdam
TOEGANG: Regulier € 42,50. Studenten € 20,00 op vertoon van studentenkaart.
Entree is inclusief symposiumbundel, exclusief lunch.
TICKETS: Bestel uw tickets hier
Dit symposium is een initiatief van de Bibliotheca Philosophica Hermetica, Stichting Rozenkruis en Filosofie Magazine.
HET SYMPOSIUM
Zijn wij ons brein? Nee, we zijn veel meer, vonden 17e-eeuwse Amsterdamse filosofen als Spinoza en Comenius. In een inspirerende bijeenkomst geven de grootste deskundigen op hun terrein een boeiende voordracht over hun visie op de geest. De dag begint met een inleiding in het denken van de zeventiende-eeuwers en een schets van het intellectuele klimaat in hun Amsterdam. Wat maakte Amsterdam zo'n relatief veilige plek voor de vrije geesten? De dag eindigt met perspectieven voor de toekomst. Vormen de hermetische gedachten een inspiratiebron voor een nieuwe spiritualiteit? Wijzen nieuwe ontdekkingen in de neurowetenschappen op de actualiteit van de inzichten van de Amsterdamse denkers? Zijn die inzichten de basis voor fundamentele veranderingen? Voor een herwaardering van de geest?
SPREKERS
Sprekers op deze dag zijn Russell Shorto, Peter Forshaw, Esther Ritman, Hans van den Hooff, Henk Woldring, Miriam van Reijen en Arie Bos, met Pieter Haasnoot als moderator.
RUSSELL SHORTO
ESTHER RITMAN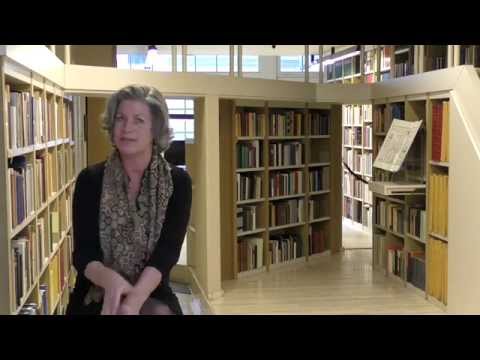 PETER FORSHAW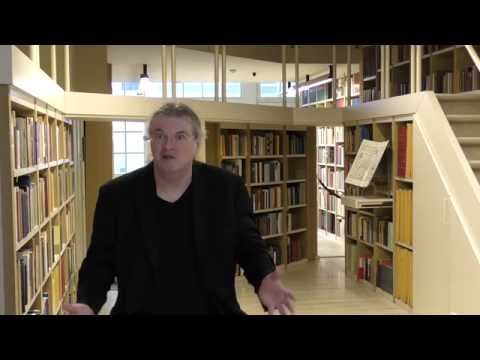 HANS VAN DEN HOOFF
HENK WOLDRING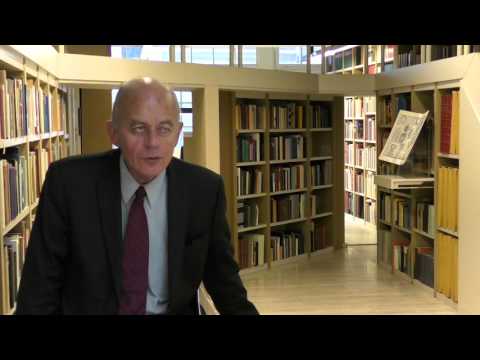 MIRIAM VAN REIJEN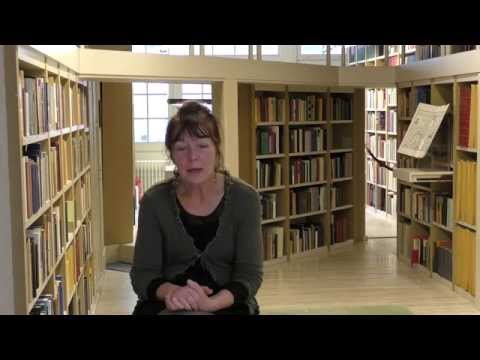 ARIE BOS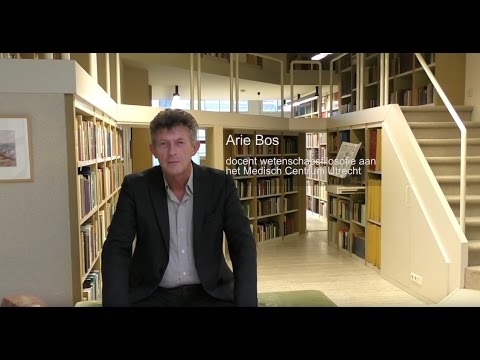 PIETER HAASNOOT (moderator)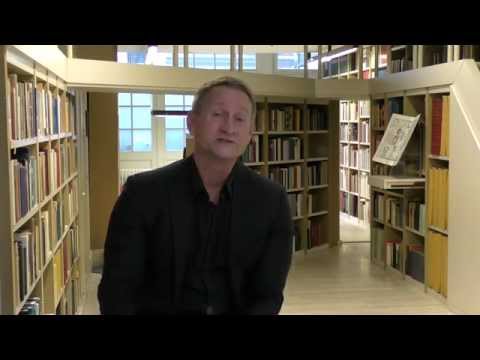 Symposion: 'The greatness of the human mind'
In an inspiring meeting, eminent specialists in their field will offer us their views on the human mind. This event opens with an introduction into seventeenth-century thought and an outline of the intellectual climate in Amsterdam. What made this city such a relatively safe place for free minds? The day ends with perspectives for the future. Is Hermetic philosophy a source of inspiration for a new spirituality? Do new discoveries in the neurosciences prove that the views of some of the major seventeenth-century-century thinkers are as relevant today as they were then? Can those views provide the basis for fundamental changes? For a reappraisal of the human mind?
Historian Russell Shorto will present an intellectual portrait of  seventeenth-century Amsterdam, the internationally acclaimed safe haven of the mind. Basing himself on the work of the Christian-Hermetic philosopher Heinrich Khunrath, Peter Forshaw, Associate Professor for the History of Western Esotericism in the Early Modern Period (University of Amsterdam) will discuss the Hermetic world view. The highly original English scientist and physician Robert Fludd expressed the working of the human mind in a series of engravings unparallelled for their beauty. Esther Ritman, director of the Bibliotheca Philosophica Hermetica (BPH), will give a presentation on these extraordinary engravings, which are also one of the  highlights of the current BPH exhibition focusing on the captivating visual language of the early seventeenth century. Henk Woldring, emeritus Professor of Political Philosophy (Vrije Universiteit Amsterdam), will consider the pansophic thought of Jan Amos Comenius, who was able to publish some of his most important works in Amsterdam thanks to the patronage of the De Geer family, owners of the House with the Heads. Comenius, who tirelessly strove to foster humaneness, regarded Amsterdam as the ideal seat of an international board of wise advisors who would work to achieve this goal. The Jungian psychoanalyst Dr. Hans van den Hooff will point out the connection between alchemical imagery, the working of the two cerebral hemispheres and their influence on our psyche. 'It's a good thing we don't have a free will, because it means you totally coincide with the person you are', according to Spinoza specialist Miriam van Reijen. Nevertheless, she pleads for a revaluation of the spirit. 'That there is no free will doesn't necessarily imply that the spirit doesn't  exist' The seventeenth-century philosopher Spinoza was way ahead of contemporary neuroscientists with his arguments against free will; nevertheless he regarded the spirit as something which is as real and as special as the body. GP and neurophilosopher Arie Bos investigates whether we have a spirit. And if so, how does it relate to the body? Departing from special neurological discoveries, Bos argues for the free spirit. How can the placebo effect work when we are our brain? The psyche has an influence on our brain and body that cannot be underestimated, 'We determine our brain with our consciousness .' (Please note: two of the lectures are in English, the others are in Dutch).
The venue for this event is Westerkerk, which was built in the Dutch Golden Age in Amsterdam, bastion of free thought.
You are cordially invited to visit the exhibition 'Divine Wisdom – Divine Nature. The message of the Rosicrucian manifestoes in the visual language of the 17th century' between 10.00 and 12.30 and 17.00-18.30  in the BPH on 15, Bloemstraat, across from Westerkerk. Admission is free.
Between 10h00 – 12h30 and 17h00 – 18h30  you are invited to visit the exhibition 'Divine Wisdom – Divine Nature. The message of the Rosicrucian manifestoes in the visual language of the 17th century' in the BPH on 15, Bloemstraat, across from Westerkerk. Admission is free.
DATE: Saturday afternoon 7 November 2015, 12h30 – 17h00
VENUE: Westerkerk, Amsterdam
ADMISSION: Normal € 42,50. Students € 20,00 (on presentation of your student pass).
Your ticket includes a copy of the conference volume. Lunch is not included.
TICKETS: Book your tickets here
This conference is an initiative of the Bibliotheca Philosophica Hermetica (BPH), the Rosycross Foundation and Filosofie Magazine.